Western Balkans Strategy Group
The European integration of the Western Balkans countries has stalled because of the unwillingness of EU countries to pursue further expansion, and the unwillingness of most WB leaders to undertake the significant and necessary reforms which are prerequisites for Accession.
These delays have eroded the EU's credibility as a transformative power in the Western Balkans to a significant extent, and have allowed reactionary right-wing forces to thrive in the political landscapes of WB countries. If the EU is to regain its status as the undisputed role model for the political and economic development of the WB countries, it must change and adapt its policies toward them.
To that end, the HBS Offices in Belgrade, Sarajevo and Berlin have estalished a Strategy Group tasked with conceptualizing and presenting to EU decision-makers policy proposals aimed at revitalizing the EU Accession process of the WB countries in line with progressive, green, and gender-sensitive values. The Group consists of prominent Civil Society representatives from each of the WB countries, and is subdivided into working groups.
Position Paper on the Land Swap Proposal between Serbia and Kosovo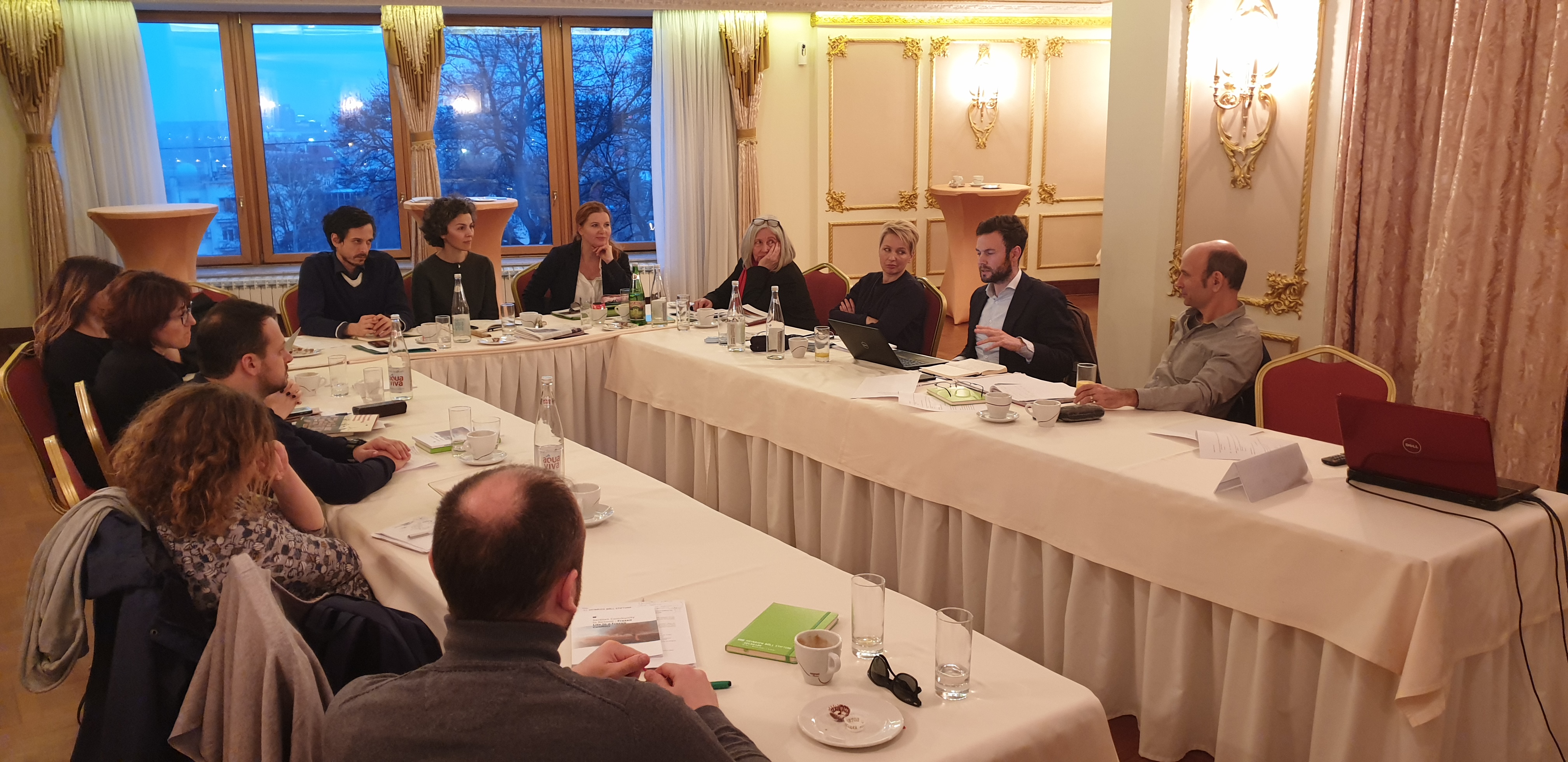 Download position paper
This brief examines the pitfalls of border change as a possible solution to the Serbia-Kosovo problem, and addresses the question of integrity of the international community's involvement into this discourse. It does so by confronting value-based and pragmatic-realpolitik arguments, essentially arguing that partitioning Kosovo is neither a guarantee for normalization, nor a step towards the EU for both Kosovo and Serbia.
A Map of the Dangers of a Land Swap Agreement, as in Le Monde (French)
Download map
"Discussed this summer by the Kosovar and Serb presidents, as well as by a close friend of Donald Trump, the project to redraw the borders in the Western Balkans is presented as a solution of stability after twenty years of frozen conflicts. Ethnic mosaics, crucial infrastructure, cultural sites are all obstacles to the project of redefining the borders between Kosovo and Serbia."